Oct 10, 2019
80
207
1,910
April 20th, 2021: Don't mind us, we're all just obsessing over Ingenuity's historic accomplishment. For anyone who hasn't seen footage of this amazing feat of engineering, check out the video below. And for everyone else who's already seen it, rewatch and obsess with us!
View: https://www.youtube.com/watch?v=fyHh1NbE5jI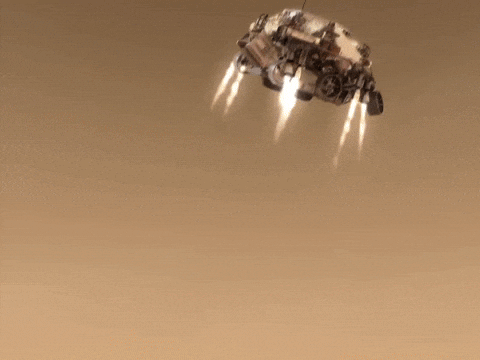 Image credit: NASA
​
Previously...
After setting off in the Summer last year, NASA's Perseverance rover finally landed on the red planet. For a few reasons, this is an exciting time to be a space enthusiast. First of all, this mission represents a the most promising cache of samples, adding to a whole lot of Mars exploration that focuses on how habitable this planet was. Additionally, part of this mission involves a helicopter, named Ingenuity, that launched with Perseverance. This aircraft be testing out what flying through the Martian atmosphere is like!
We'll be using this thread as our meeting place for all the amazing updates and news concerning all things Perseverance and Mars. Join the conversation!
Last edited: