"nekkid pics of ur mom.. I has them.."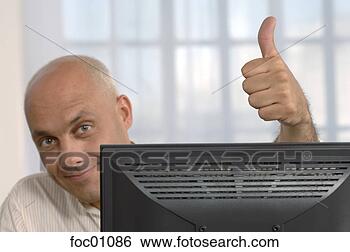 Well, I don't. But, the US Marshall's service probably does!
[url=http://www.msnbc.msn.com/id/38561251/ns/technology_and_science-security/:1elxt7jc said:

Police agencies admit to saving body scan images[/url]":1elxt7jc]

Capabilities of the checkpoint security machines are still shrouded in mystery

Despite claims by the TSA that electronic body scan images "cannot be stored or recorded," some federal police agencies are in fact saving tens of thousands of images, according to a report by CNET News.

The body scanners, increasingly found in airports, courthouses and other places where security is high, use an assortment of technologies. These include millimeter wave scanners (shown below) — in which the subject is harmlessly pelted with extremely high frequency radio waves which reflect a picture back to the device — and backscatter X-ray (shown above) — which measures low-powered reflective X-rays to produce clearer body shots, shots that can reveal alarmingly precise anatomical detail.

According to CNET, the U.S. Marshals Service admitted this week that it had saved thousands of images that had been recorded from a security checkpoint in a Florida courthouse....
CNET Article:
Feds admit storing checkpoint body scan images
OK, look... I don't care about going through a body scan. Heck, they can frisk me. In fact, if they want to store an image of the scan of me, I don't really care. I'd prefer it didn't have my name on it and I'd prefer it wasn't done anywhere North of the Mason-Dixon line where temperatures can get a bit chilly. But, other than that, if they want to oogle my bod and go to that much trouble to do it, the heck with it.
But, when they tell you they're not going to do that; When they tell you they can't do that; When they tell you that every attempt will be made to protect your privacy, including not storing nekkid pics of your mom and then they turn around and do just that, what kind of trust are we going to have in our Government?
Tell us straight, up front and honest what you're going to do and how you're going to do it. We're big kids, we can deal with a little bit of truth. But, fail to live up to your word and you're going to have a hard time regaining our trust.
As far as the scanners are concerned, if they work, don't pose a health risk and TSA workers and Federal Agents aren't taking long coffee breaks thumbing through passenger's portraits, I'm all for it.
So, what do you think? Does this effect your trust in what the HSA or TSA tells you they're going to do?