Community Manager
Staff member
Perseverance has Landed!
UPDATE: We've got a livestream today (Feb 25th, 2021) concerning the
latest panoramic imagery from Mars
!



​
Today, we'll be hearing about one of the most important elements of this mission: characterization of Martian geology and its past climate via the Mastcam-Z. Speakers will include:
Jim Bell of Arizona State University's School of Earth and Space Exploration, the instrument's principal investigator.
Elsa Jensen of Malin Space Science Systems, who leads the uplink operations team that sends commands to Mastcam-Z.
Kjartan Kinch of the Niels Bohr Institute of the University of Copenhagen, who led the design, construction, and testing of Mastcam-Z's color calibration targets, which are used to tune the instrument's settings.
They'll be discussing the most recent imagery and what to expect next. Watch along with us! The stream starts at
4PM ET
and can be seen below:
View: https://www.youtube.com/watch?v=21X5lGlDOfg&feature=emb_title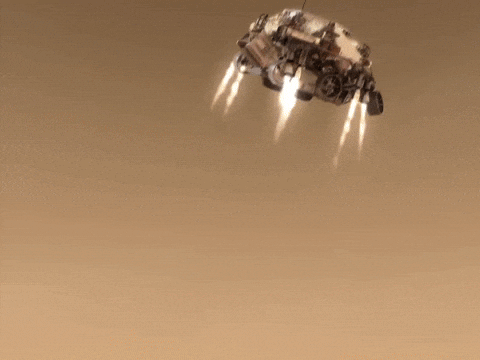 Image credit: NASA
​
After setting off in the Summer last year, NASA's Perseverance rover is finally set to touchdown on the red planet. For a few reasons, this is an exciting time to be a space enthusiast. First of all, this mission represents a the most promising cache of samples, adding to a whole lot of Mars exploration that focuses on how habitable this planet was. Additionally, part of this mission involves a helicopter, named Ingenuity, that launched with Perseverance. This aircraft be testing out what flying through the Martian atmosphere is like!
​
It's an exciting week here on the Space forums. Join us and watch the NASA livestream below.
Perseverance lands tomorrow, February 18th, with the live webcast beginning at 2:15 PM EST.

​
Last edited: